While this post is unrelated to melanoma, I was contacted by
Emily, the Community Outreach Director for a cancer organization known as the Mesothelioma Cancer Alliance and asked to help spread awareness of Mesothelioma today for Mesothelioma Awareness Day.
Please take a moment to read her blog to read some facts about Mesothelimoma.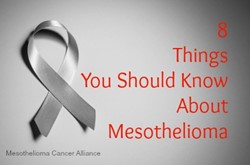 Thanks!!